The Classik Hotel Magdeburg is an individual, stylish boutique hotel located at the southern edge of the state capital of Saxony-Anhalt. It boasts 109 comfortable, stylish rooms, a small but luxurious sauna, five meeting and event rooms, and a fantastic view of the surrounding countryside.
Individually. Innovative. Sustainable.
A perfect combination of business and pleasure
The hotel's ideal location combines direct access to the motorway and city centre, which is just 9.5 km away, with a quiet, idyllic setting.
That makes it a great choice for business travellers, conferences and seminars, family celebrations and holidays.
.
Classik Hotel Magdeburg | Leipziger Chaussee 141 | 39120 Magdeburg | Germany | +49 (0391 62 900 | reception.mch@classik-hotel-collection.com
Parking
A large car park directly in front of the hotel – just € 6
Central location
At the heart of Germany – the perfect place to meet
Meetings
5 quiet meeting rooms with views of the surrounding farmland
Lounge
With pool table and cosy seating

Rooms with views and luxurious beds
The hotel's modern rooms, decorated in warm calming colours, are set harmoniously in the beautiful landscape of the Magdeburg Börde, ensuring a quiet and comfortable stay.
Children aged under 14 can stay in their parents' room without additional charge.

We are passionate about sustainability
That is why we work with GreenSign. They have thoroughly examined our hotel and awarded us their Level 3 rating.
The certification system has seven core areas for sustainable business, including management and communication, environment (energy, water and refuse), purchasing, regional focus, quality management and sustainable development, social responsibility, and economic responsibility. Its certifications go from level 1, which recognises initial steps towards a sustainable concept, to level 5, its highest rating.

The Classik Hotel Magdeburg offers outstanding service, inviting, comfortable rooms, and a state-of-the-art event suite. Find out about the hotel's offering here.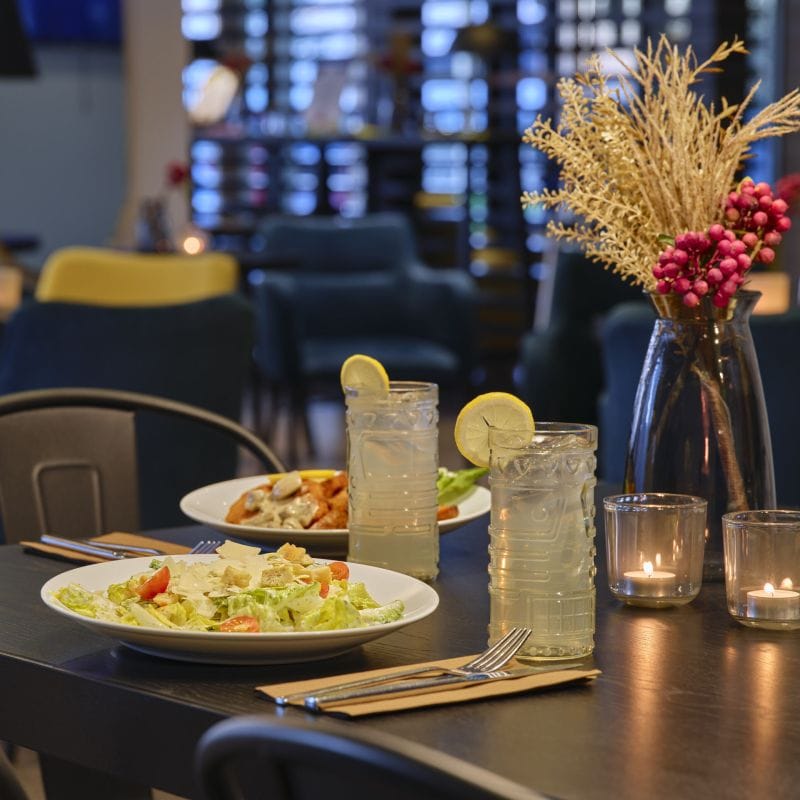 The hotel restaurant will spoil you with Mediterranean and German delicacies, made with fresh, local, organic ingredients. The cosy hotel bar and spacious beer garden are the perfect place to enjoy a relaxing evening.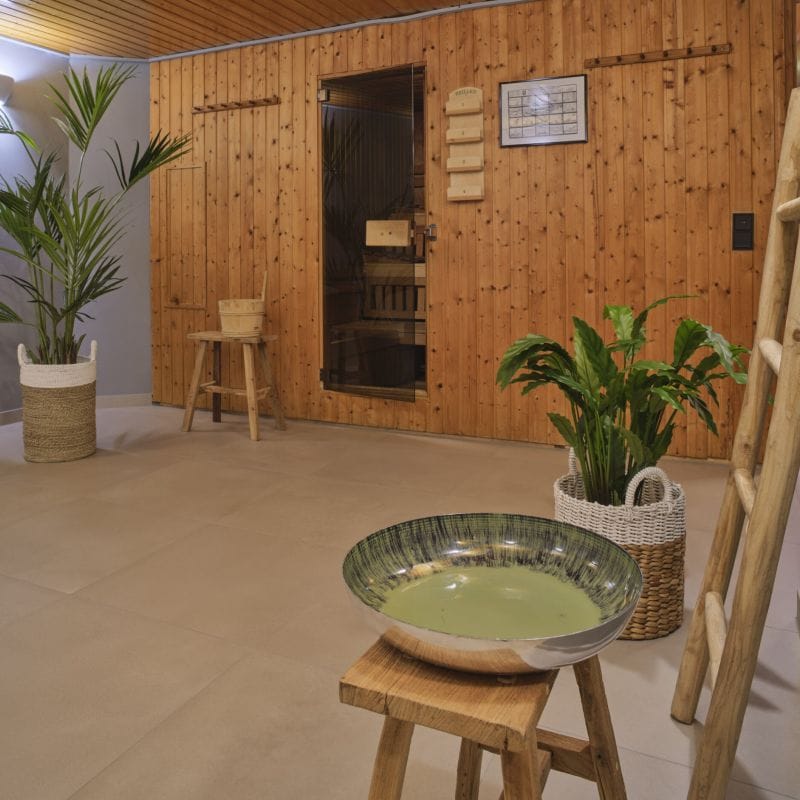 After a full day enjoying the hotel's idyllic surroundings, a sightseeing trip in Magdeburg or a productive meeting, our attractive spa, with its Nordic sauna and soothing relaxation area, is the perfect place to rebalance body and mind.
Details →
The hotel's excellent transport links and five conference rooms of different sizes, all with state-of-the-art technology, free WiFi, and a professional ambience, make it the ideal venue for all kinds of meetings, workshops, seminars and events.