Classik Hotel Martinshof, Munich
The Classik Hotel Martinshof, the Classik Hotel Collection's southernmost outpost, offers guests 64 rooms in a dream location – the centre of the historic village of Munich-Riem.
Individual. Innovative. Sustainable.
Tradition meets modernity
Bavarian hospitality and Munich flair
Right next the village church, the Classik Hotel Martinshof is a true gem that guarantees relaxation and comfort from the moment you arrive.
Our restaurant offers a range of delicious regional specialities. Why not take a look at our menu?Classik Hotel Martinshof Munich| Martin-Empl-Ring 8 | 81829 Munich | Germany | +49 (0)89 922080 | reception.mma@classik-hotel-collection.com
Opening hours: 06:30am until 11:00pm
Free Wi-Fi
Free internet. Guaranteed speed!
64 comfortable rooms
Brightly lit, authentic country-style rooms.
Ideal location
Within walking distance of the trade fair grounds in central Riem.
Authentic architecture
Listed country house

Welcome to Munich
The Premium rooms in the main building all have authentic decor that matches their country house surroundings, while the business and family rooms in the adjacent building offer cosy comfort with a modern feel.

The Classik Hotel Martinshof Munich offers outstanding service and inviting, comfortable rooms, along with a charming exterior and beer garden. Find out about the hotel's offering here.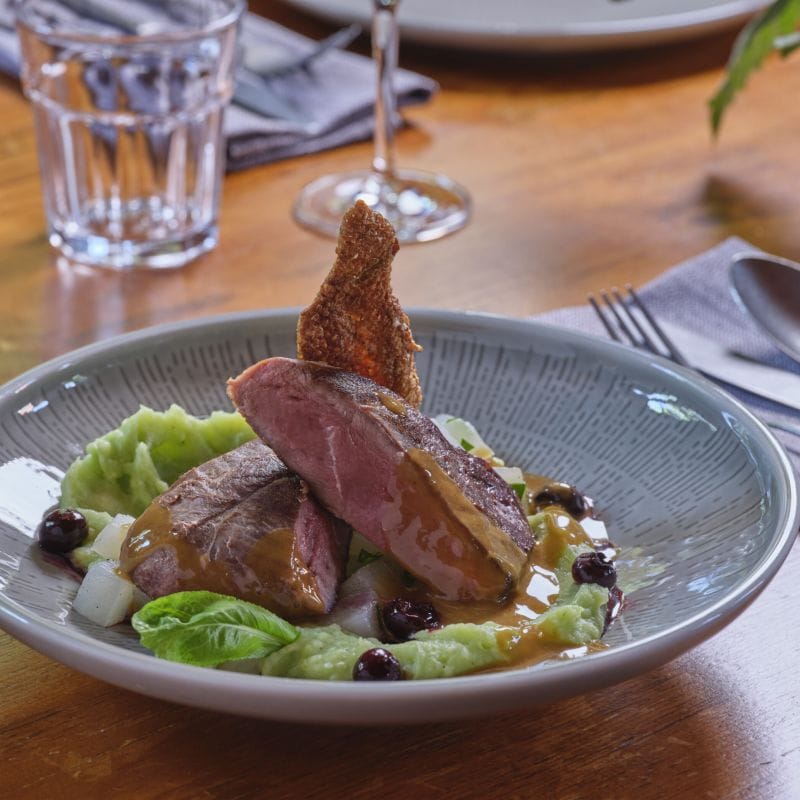 Beer garden and premium organic produce
We swear by the highest quality food from local certified organic farms. Enjoy a hearty meal and Bavarian specialities in our secluded beer garden and end the day in a serene country setting.
The Gasthaus Martinshof restaurant will delight you with a modern twist on traditional classics. Let us spoil you with culinary treats in our comfortable dining room or on our verdant terrace – whether a dinner for two, a banquet or a family celebration.
The Landhotel Martinshof's location in idyllic Munich-Riem makes it the perfect base for an exciting visit to Munich or relaxing trips in the surrounding countryside, with its spectacular mountains, rambling meadows and delightful forests.